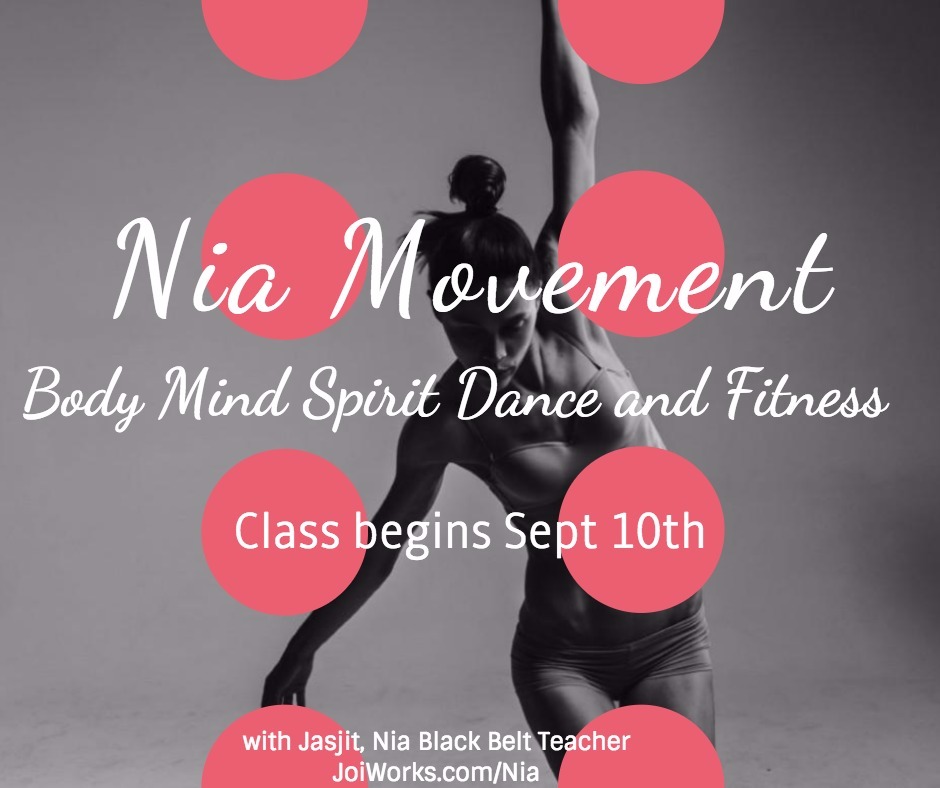 Nia works with the natural design of the human body to maximize vitality, well-being, and the capacity for joy at a cellular level. 
We play with 5 key sensations: strength, flexibility, stability, mobility, and agility.
Experience and feel the art and design of your miraculous body through this ongoing 75 minute class. A conscious way to energize each new week.