About
I guide people to live their life calling and vision by getting clear on their desires, living more from joy, and accessing their brilliance. We are all creators and when we realize and embody that role, life becomes more dynamic. Challenges are inherent in life; it's how we navigate them that determines what happens next.
One of my notable strengths is helping people see what is happening from different levels and angles to best guide their energies to what they want to create. Sometimes the changes are powerfully subtle to have a more elegant business and life experience. Other times they may be life changing as they rise to a new vision for themselves.
My coaching approach is designed to create a positive impact for my clients and for the people they impact by living their dreams (families, colleagues, friends, their customers/clients, the larger world). That is the ripple effect I mention on the home page.
It's been a joy to coach, consult, and teach hundreds people from all over the world. The diversity is so rich while human desires are uncannily similar. This is what allows coaching to have an impact - there are patterns that can be identified and worked with.
Here's some of my background…
Born in India and growing up in Canada, my identity was shaped early on by eastern and western ways of being.
As soon as I realized that we have a choice about what to do with our life (around age 5), my favourite question to ask other kids was, "What do you want to be when you grow up?" Yes, I found that question exhilarating, unlike my fellow 5 year olds who lacked imagination (fireman and nurse were common answers) and found it a strange question when they were just getting through kindergarten! 
I went on to complete a Commerce degree with a major in Organizational Behaviour – it made sense to me and excited me. Business to me represents the ability to take an idea and make it real in the world. I see it as creation. What makes people tick added a layer that brought in the idea of fulfillment.
After my first 3 professional jobs, I realize that I longed for more than a typical career.

 To keep myself inspired and challenged, I had by that time worked in Canada, the UK, and Switzerland and travelled through 20 countries. And yet, there was still more that called to me.
Desiring greater freedom and impact through my work, I started a consulting business in 1999.
My work helped develop stronger organizational and HR practices for my consulting clients. I led seminars on wellness and communication for Fortune 500 companies, and taught and coached MBA students in business schools. I loved watching people transform as I taught new skills, provided tools, and took the time to see and know individuals. And they felt more empowered and excited in their work. People came alive.
At the same time, I began exploring my artistic abilities, knowing how creativity helps us learn in ways that are illuminating compared to linear approaches. A sense of play allows people to access their inner wisdom and increases energy. My desire was to guide people holistically.
I discovered and became certified to teach a movement/fitness practice called Nia at a time when I knew I had to 'get out of my head' and learn in new ways. I was moved by how it had me feel and experience life through my senses, not to mention the physical benefits. Becoming the 1st Black Belt Nia Teacher in Vancouver, I've continued to lead weekly classes for over 15 years.
In 2012, I studied fashion in Paris, France and working backstage for Fall Fashion Week was a major thrill. I now offer styling as an additional skill to help my clients feel good from the inside out. Over the years, writing has been a daily practice and I learned to paint with acrylics.
Creativity is within each of us and it needs expression. Having ways to play and be creative keeps us enthusiastic, resourceful, and in good spirits! When clients get stuck in their heads, I guide them to other pathways to find the answers they are seeking.
The freedom that arose from designing my own path has allowed me to pursue opportunities that would never have been available otherwise. It's also allowed me the freedom to study a variety of modalities and approaches to life.
We don't have to squeeze ourselves into a box and be so limited! 
There is a lot more room to play if we want it. While many things can happen organically when you open to them, creating a life or business that supports what you envision is a bigger step and that's where I love bringing my experience and expertise into play. 
This brings me to transformational coaching. I completed an intense and international year-long program to complete my certification and studied with a number of high-level mentors in the USA and Europe. While my career has been focused on guiding people (managing, consulting, teaching), coaching allows me to do the deeper work of transformation that is truly on the cutting edge.
I share all this to give you glimpses into the places I've gone to dig deep into what is possible and available. 
Having traversed new ways of working and designing my life while studying personal transformation, I offer experience and insight to guide you to activate your unique life and vision plan, from the blueprint that is already within you. 
Are you ready to say YES to the real you?
To your fullest expression,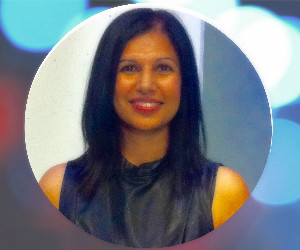 I look forward to discussing how Joi Works can expand your life, vision, and joy. Every journey begins with a single step. Where would you like to begin? Request a free consultation today at info@joiworks.com.